Propstoppers
Indoor Flying
The Propstoppers Model Airplane Club doesn't just stay outside all year!
In the fall, winter, and spring when it's too windy, cold, or soggy to do much with our outdoor glow and electric powered planes, we go indoors to fly our varied selection of small, light, and very fun indoor planes including airplanes, helicopters and even balloons.
We fly indoors at the Brookhaven Community Center Gym during the winter months on Tuesdays from 10:15 a.m. - 11:30 a.m.  We also fly indoors during the winter in the evening on select weekend dates (see the latest Club Newsletter for more information).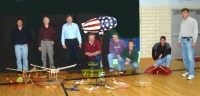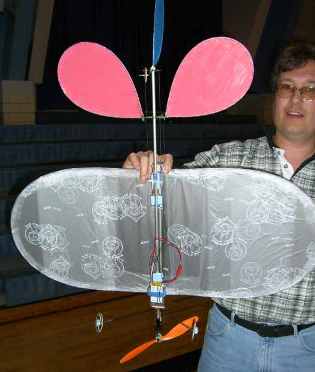 When indoors, we don't just fly R/C either. Many members have several indoor free flight models to send soaring. Our members fly both rubber and electric powered free flight models. Some of the electric planes even use capacitors instead of batteries to save weight!
Indoor free flight is as much an art as any other form of model airplane design (if not more so according to some)! Because of this, we have decided to put this page up to share pictures and information on our freeflight models direct from the club members.
Guests are welcome to fly with us but you MUST have AMA membership for the insurance coverage.
Pictures:
Foam Pusher

Foam ROG Capacitor plane
Foam P40
Foam P47 (green)
Foam P47 (white)
Plans:
Foam Pusher